Premium Elastic Knee Brace without Stiffeners Teyder!
The Teyder premium elastic knee brace is a compression brace for the knee, without bones! We recommend this Teyder knee brace to be worn with mild knee complaints, such as mild arthrosis, light sprains, a bruised knee. In short; when you want that little bit more support for your knee. After all, prevention is better than cure!


Indications Teyder premium elastic knee brace
Slight knee complaints
Minor complaints due to meniscus problems
Slight instability of the knee
Mild osteoarthritis rheumatism in the knee
An insecure feeling in the knee

Features and benefits Teyder knee brace without ribs
Silicone ring around the patella to stabilize the kneecap
This knee brace is universal (can be worn on the right and left)
Elastic and flexible knee brace (without ribs!)
Addresses the proprioception of the knee
Easy to put on independently
Easy to wash
Very high wearing comfort!
How do you measure the Teyder Premium Elastic Knee Brace?
This elastic knee brace is available in sizes S - XL and can be worn on both the right and left . You determine your size by measuring the size of your knee (over the kneecap). You can then read your size in the table below.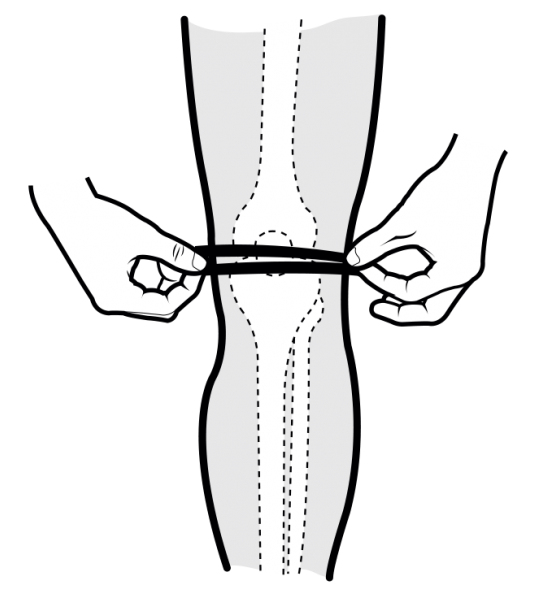 | | |
| --- | --- |
| Measure | Knee size |
| S | 33 - 35 cm |
| M | 36 - 38 cm |
| L | 39 - 42 cm |
| XL | 43 - 45 cm |

NB: This Teyder elastic knee brace can be worn on both the right and left!